Anterior
FROM FISHING NET & ROPES TO SHOPPING BAG
18 De 2021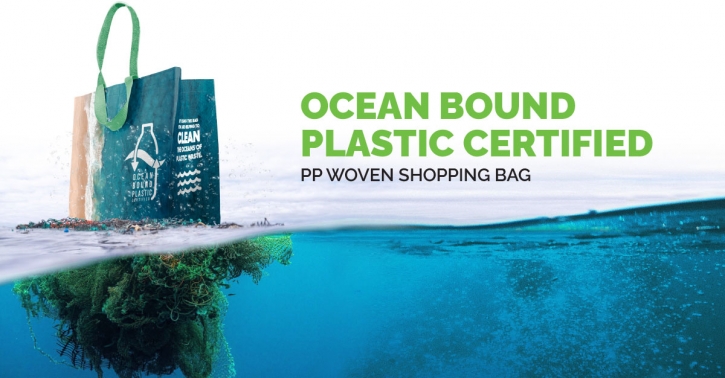 The first and only Portuguese Brand Certified by
Ocean Bound Plastic
A full customized reusable shopping bag made of PP Woven Fabric produced from 100% recycled marine plastic waste.


Regarding to the subject against ocean's pollution, Concept Bags - as the first brand on European territory that has been certified by OBP - makes history and begins to contribute positively with a certified procedure. Today we are announcing that we collect and transform marine plastic waste into a new and sustainable reusable
PP Woven Shopping Bags OBP Certified
.
Ocean Bound Plastic
(
OBP
) is abandoned Plastic Waste of all size (micro-plastics, mezzo-plastics and macro-plastics) located within the range of 50km from shore in communities or areas where waste management is inexistent or very inefficient. Plastic Waste in landfills or managed dumps is not considered OBP but Plastic Waste in uncontrolled, informal dumps is considered OBP if within the 50 km distance from shore.
Studies reveal that there is one particular type of plastic pollution that is especially deadly because it is specifically designed to catch and kill marine wildlife: Abandoned, lost or discarded fishing gear, or so-called 'ghost gear', according to a report from
greenpeace
.
The

OBP certification program guarantees the origin of the collected plastic waste as OBP. Also guarantees that international social and environmental standards are implemented all along the value chain of plastic collection, transformation, and disposal. More important, the traceability of the chain of custody until the final product is also covered by the certification.
And finally, the true neutrality of Ocean Bound Plastic Neutral products.
A new and unique
sustainable
PP Woven Shopping Bag OBP Certified
With the use of fishing nets and marine ropes at the end of life collected from the shoreline, this marine waste is recycled and transformed into raw material for the production of our Recycled Polypropylene Woven Bags.

Why Join Us?
Position your brand in the market and contribute positively at an environmental and social level.
Environmental
Promotes environmental clean-up efforts in specific locations or regions (using the IP Supply Chain Model).
Positively connects to one of the most important environmental issues of our time.
Promote the use of recyclable materials, reducing the use of fossil resources.
Social
Promotes the creation of livelihoods through the purchase of recyclable

OBP

.